Friday, May 22, 2015 at 8:32AM
As the soup season starts winding down, we're able to focus more on our other products. We've developed a really tasty Tomatillo Verde Sauce, as well as a Soffrito--a mixture of tomatoes, garlic, peppers, and fresh herbs that can be used as a base (or just as a sauce!) for many dishes. It originated in Italy, but is used all around the world for cooking.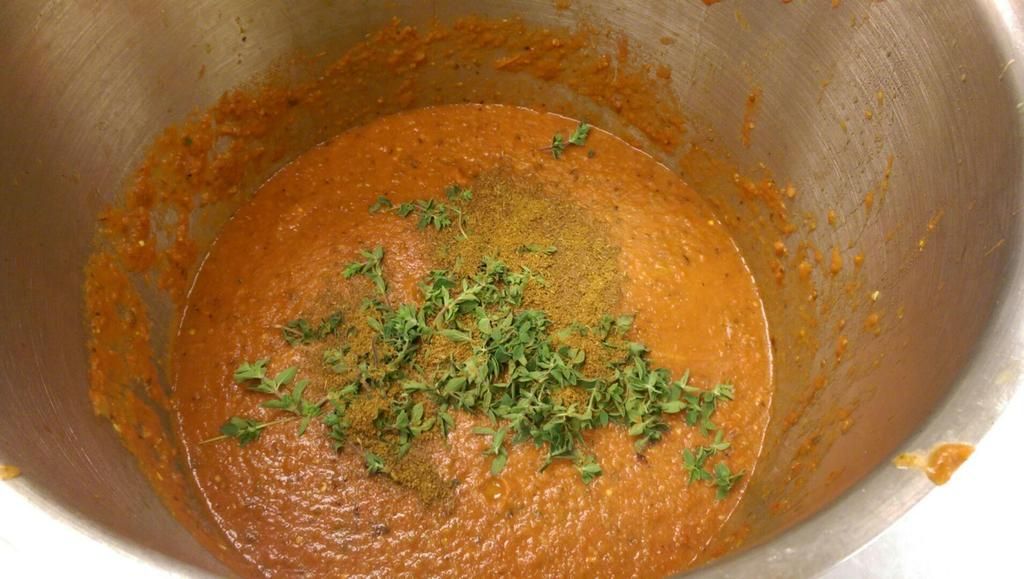 Today, we're going to be at Healthy Living in Burlington from 3-6 today to have a sampling of our products! We'll be bringing our new Tomatillo Verde sauce, Maple Chipotle BBQ sauce, Maple Vinaigrette (if you ever saw us at the Farmer's Market, this was one of the most popular things we brought!), Chimichurri, and our Enchilada sauce. In addition to all of those tasty sauces, we'll be bringing our VERY limited edition Asparagus Soup! This is one of our products that's only available for a few weeks out of the year--we only use Asparagus that comes from our farm in this soup, and as a result it's only available when we're harvesting it.
Creamy, but not too rich, our Asparagus soup is one of our favorite products. It's a delicious way to welcome in the new season--well worth the wait between batches. If you're in the Burlington area from 3-6 this afternoon, please stop by Healthy Living!! We'd love to see you, as well as for as many people as possible to taste our food!
As always, keep in touch! We'd love to hear any questions or comments you have.
Have a wonderful weekend!
Olivia & Joe