Tuesday, July 29, 2014 at 9:27PM
Hi Everyone,
We have finished putting together this weeks' boxes. :) There's going to be lots of tasty vegetables.. Also, if you're having trouble thinking of what to cook this week (or just looking for inspiration), I wrote out a couple quick ideas underneath the list of produce for this week.
The last thing I wanted to mention is that many of you have farmigo credits from putting your shares on hold. If you've put (or are going to put) your share on hold at all this season, I should have already credited your account. You can add extra things to your box from our online web store. If you have any questions or problems, please let me know! I'm happy to help, and it's easy for me to fix things in farmigo. Below is the list of what you'll be receiving this week!
All Shares (Full Shares and Vegetables Only)
Tomato Screamin' Ridge Farm
Green Beans Screamin' Ridge Farm
Bell Peppers (sweet) Screamin' Ridge Farm
Summer Squash Screamin' Ridge Farm
Cucumbers Screamin' Ridge Farm
Head Lettuce from the Farm at VYCC
New Potato from Bear Roots Farm
Full Shares Only
Bread
Eggs
Vinaigrette from Joe's Kitchen at Screamin' Ridge Farm
Spinach and Goat Cheese Dip from Joe's Kitchen at Screamin' Ridge Farm
(using spinach from Screamin' Ridge Farm and goat cheese from Willow Moon Farm)
Dish Ideas
Here are a few quick suggestions for what you can make with this week's produce. I try to keep the recipes pretty friendly to all eaters, but feel free to add cheese/meat/gluten to any of these recipes, I'm sure it would taste good!
Super Salad
This one is really quick, but also well known for how delicious it is. In our house, we pretty much call any salad that has more than one vegetable a super-salad, in case you were wondering why we call it that. Anyways, chop up the head of lettuce, a cucumber, and a bell pepper. However much you want to chop up all of them is really a preference thing—we like our lettuce pretty big and everything else chopped up very small.
Once you've mixed the pepper and lettuce, grab a small handful of green beans (or more if you want) and chop them up to put in the salad as well. Finally, chop up some tomato and sprinkle it on top!
We also love to add chopped almonds, goat cheese, and fruit (like maybe some strawberries or apples) to our salads. If you have time, one or two hard-boiled eggs diced and sprinkled on top is also really yummy. I would just recommend using a simple vinaigrette, but it really depends on preference what kind of dressing would taste best.
Tomato, Potato, and Squash Egg Dish
One of our favorite ways to eat eggs is to bake them in the oven with a bunch of vegetables to make a frittata (or, as we call it, an egg dish). I think that some of this week's vegetables would taste especially delicious in one of these.
Begin by cutting up an onion into fairly small rectangles, and putting that into a pan with some olive oil. We always use cast-iron skillets, but really all you need is any pan that is oven-safe. While the onion is cooking, rinse and chop up the new potatoes. I would recommend chopping these up pretty small, too, so that they can cook faster. While the potatoes are cooking, chop up a half to a whole bell pepper, and throw that in the pan. Let this cook, and grab a medium sized bowl. Depending upon the number of people you're trying to feed, put between six and nine eggs in the bowl (as a point of reference, when we make it for four people, we use six eggs probably, and eight or nine if there are five of us). Add a bunch of salt and pepper to the eggs, and then whisk them until they are nice and scrambled. Preheat the oven to 350.
Before you pour the eggs into the vegetables, I would add some tomato as well, and chop up a little cheese (cheddar) to sprinkle on top of it all. Once you've stirred in all the vegetables you want, turn off the stove, and pour the eggs into the pan. It's totally fine if the vegetables aren't cooked yet—they will finish cooking in the oven. Right before you put it in to bake, I would recommend that you sprinkle some cheese on top. Let it bake for 20-30 minutes, or until it is solid and nothing sticks to your fork when you stick it in.
A lot of times we eat it with a little hot sauce or salsa, yum! It also tastes really good with pesto (in it or on top of it), and pretty much anything else you want. We love this recipe because we have yet to find a combination that doesn't taste good. :)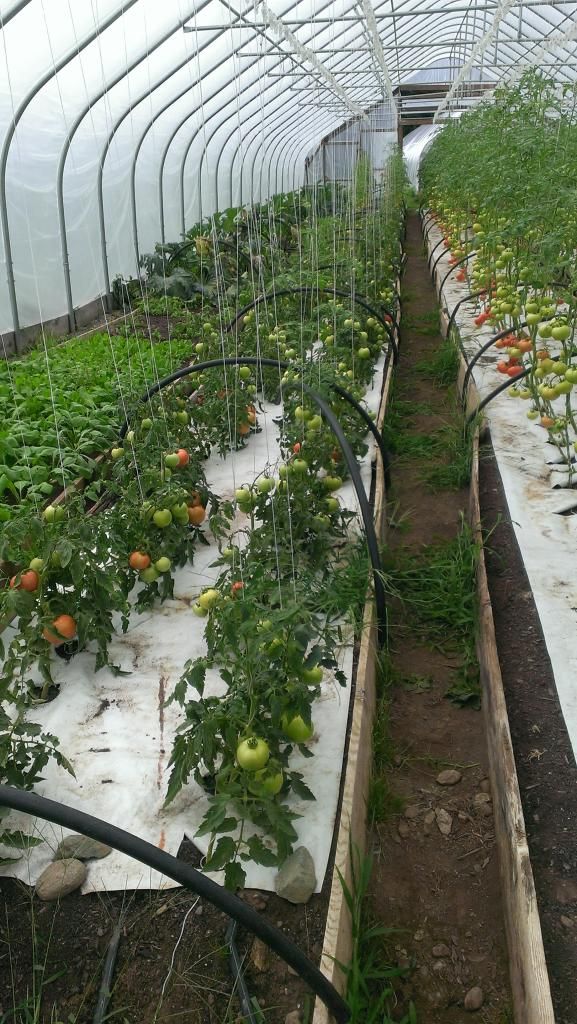 Steamed Green Beans
We love to eat green beans either steamed (just put a little water at the bottom of a pot and keep the lid on until cooked) or sautéed. When sautéing them, I would recommend using butter—I just think it tastes the best (olive oil tastes good too, though). Either way that we cook them, we usually put salt, pepper, and a bit of lemon juice on top. These take maybe ten or fifteen minutes to make, and are always delicious!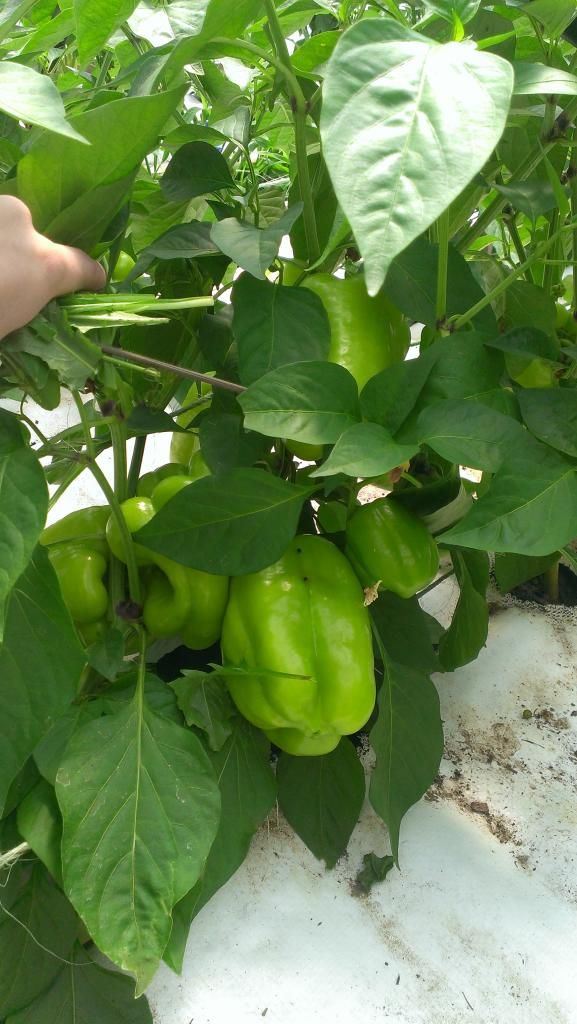 Rice with Fresh Veggies
Before I get started—this would also taste really good on fresh pasta, with cheese or some sausage. It also tastes really good with brown rice.
While either your pasta or your rice is cooking, chop up an onion and maybe a clove or two of garlic. Put it in a pan with some olive oil, and a little salt and pepper. Chop up the tomatoes and summer squash, and put them in the pan with the olive oil and onions. Let it cook for 10-20 minutes, or until the vegetables taste good to you. Pour over the top of hot rice or pasta, and enjoy!
Please remember to keep in touch! If you have any questions or anything else to say, let me us know. We want you to have the best CSA experience possible!
Have a great week,
Olivia & Joe
in
Farm,
Summer CSA 2014
|
tagged
Green Beans,
Salad,
Summer CSA,
summer squash,
tomato
|
Permalink