Friday, May 20, 2016 at 1:33PM
Hi everyone!
We're excited to say that we'll be attending the 11th annual Taste of Vermont—a celebration of all things Vermont that takes place in the Kennedy Caucus Room on Capitol Hill, (Washington, DC). This is going to be our 5th year attending the event, and every year it's more fun. VT has an incredible culture (and reputation), and it's awesome to see so many small businesses making unique, delicious things.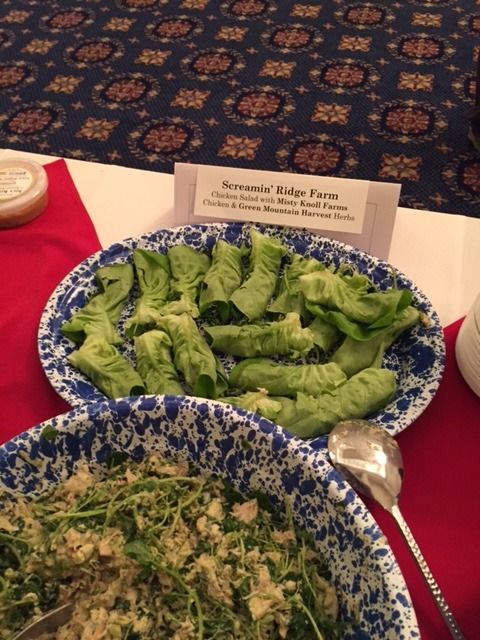 Senator Leahy has hosted the Taste of Vermont since it began in 2005. Each year, more and more people attend the event: both to sample/see the variety of VT drinks and foods, as well as to showcase their products. It actually has sold out completely every year that we've attended. Needless to say, we're pretty excited!!
What are we bringing this year? Chermoulah Chicken salad (Misty Knolls chicken, our new Chermoulah), with watercress (from Green Mountain Harvest), wrapped in bib lettuce (grown by us).
in
Farm,
Soup
|
tagged
Screamin' Ridge Farm,
Taste of Vermont,
farm,
green mountain harvest,
misty knoll farm,
senator leahy
|
Permalink