Wednesday, August 27, 2014 at 9:33PM
Hey Everyone!
We've figured out the details for what you will each be receiving in your CSA boxes tomorrow. Also, at the bottom of the lists, we wrote out a few quick suggestions for what to make with this week's veggies.
All Shares (Full Shares and Vegetables Only):
Head Lettuce from Littlewood Farm
Pole Beans from Screamin' Ridge Farm
Garlic from Screamin' Ridge Farm
Kale from Screamin' Ridge Farm
Eggplant from Screamin' Ridge Farm
Sweet Peppers from Screamin' Ridge Farm
Tomato from Screamin' Ridge Farm
Summer Squash from Screamin' Ridge Farm
Napa Cabbage from Screamin' Ridge Farm
Full Shares Only:
Bread from Red Hen Baking Company
Eggs
Charentais Melons from Screamin' Ridge Farm
Recipe Ideas:
Stir Fry
Begin by dicing up the pole beans, peppers, and eggplant. Once everything is chopped, set it aside and put a pan on the stove. Pour some sesame oil into the pan, and throw in some chopped garlic. Once that is warm, pour in all the veggies, and stir them around. Last, add some of the napa cabbage and let that cook as well. This dish is fast and easy, and it tastes delicious by itself, or with rice or pasta. Sometimes we also stir fry a few eggs to add into the pan at the end, or we'll throw in frozen baby peas.
Refreshing Summer Veggie Salad
Pull out your summer squash, tomato, bell peppers, and kale. Slice the kale into thin ribbons, and dice everything else fairly small. In a large bowl, mix all of the vegetables along with some salt, pepper, olive oil, parmesan cheese, and lemon juice. Let it sit for 20 minutes or so, allowing the ingredients to soak up the flavors. If you prefer your vegetables hot, this salad would also taste delicious with cooked veggies, either hot or chilled.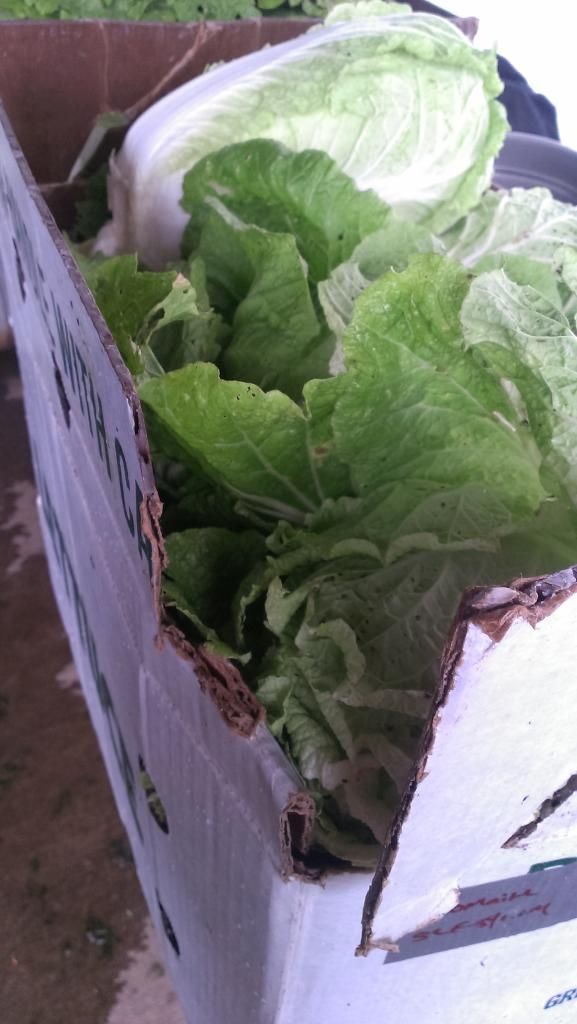 Hopefully everything will go smoothly tomorrow with your deliveries! Let us know if you have any questions, or problems with your share tomorrow. I'll be around all day to help!
Thanks,
Olivia, Lori, & Joe