Monday, January 12, 2015 at 4:15PM
Hello Everyone!
Just a quick update on what's happening this week: LOTS of soups being made!
One of our favorite (and most popular!) soups is our Farm Pho. Based off of a traditional Vietnamese noodle soup, our Farm Pho is vegan, and gluten free. It contains a bunch of different fresh vegetables: carrots, onions, celery, mushrooms, as well as some herbs--to add to the seasoning, of course!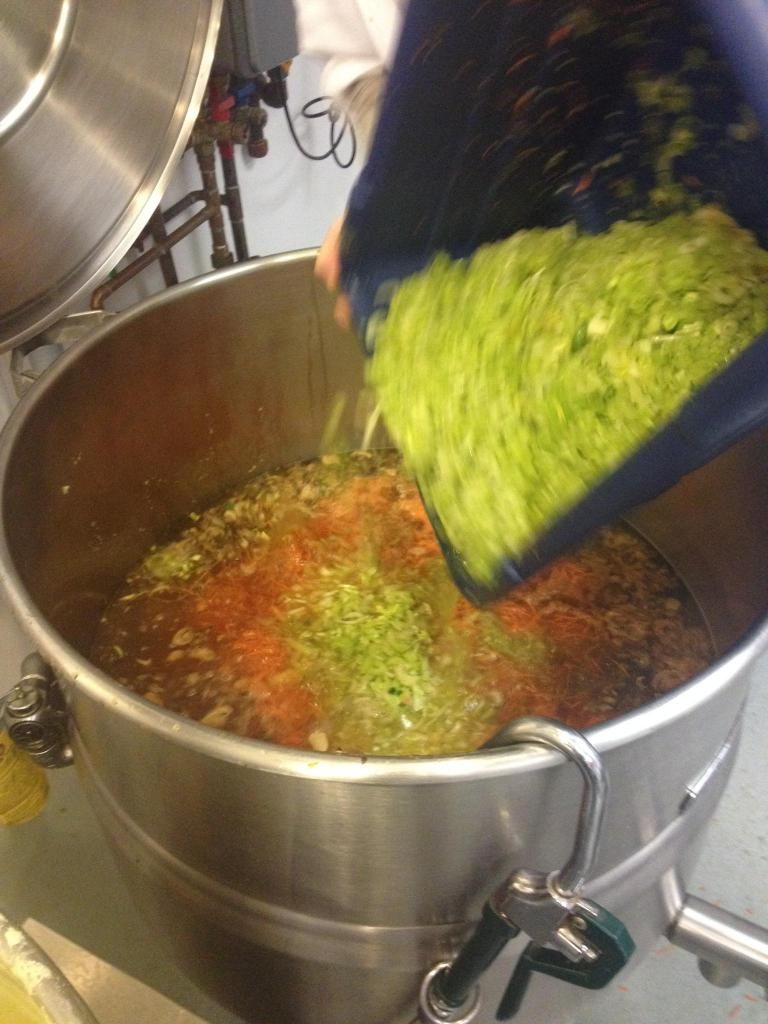 (here's an action shot of the celery being added to the steam kettle--mmm)
Though the soup is delicious on it's own, we thought we'd give you a few ideas about ways to change it up a little! One thing that supplements the flavors already present in the soup is to add more fresh herbs--we'd suggest adding some basil. On the topic of supplementing flavors in the soup; the other day I added a little bit of spicy peanut sauce to my bowl of Farm Pho. It was delicious! Definitely stir it in very well, but it makes the soup a little bit heavier/creamier.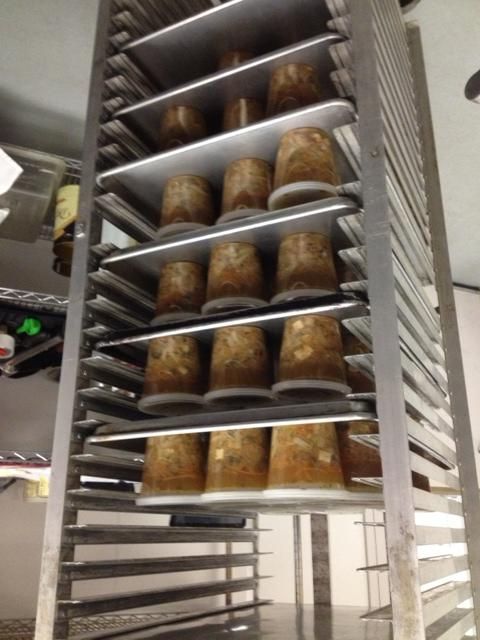 (and here's a shot of the Farm Pho in it's final stages of processing)
Another tasty (and fast) way to add a little more substance to this soup would be to make it a little more traditional: Pho is generally made using chicken or beef broth, with chunks of meat in it. Though you can't change the actual broth of the soup, it can make a big difference in the taste by adding a little chicken or beef.
Have any of you (our wonderful customers) experimented with adding anything extra to their soup? We'd love to hear your ideas and opinions!
Hopefully every one of you has a wonderful week--stay warm! And stay posted for more updates from the kitchen. :)