Thursday, October 2, 2014 at 2:23PM
Wow, where has the summer gone?
It was a great one!
We all sincerely hope that you enjoyed the bounty of this summer in your CSA shares each week. We are busy shifting gears here at the farm. This means flipping all the greenhouses and resetting the beds. We've begun to plant them with spinach before it gets cold so that we can harvest it all winter. There is a bit of clean up and maintenance going on as well. While all this has been going on at the farm, the early cool weather has kept us busy in the soup kitchen. We're trying to roast tomatillos, butternut, peppers, and tomatoes for the freezer (and our winter soups).
While on the topic of our soups, it is time to let all of you know that we have discontinued our CSA after the October 2nd delivery. It has been a great--and interesting—run the last five years. After an enormous amount of reflection and consideration, we decided to change gears a bit and put our full efforts into the soup business. The farm will now grow ingredients exclusively for our soups. Currently, we're selling soup to the Hunger Mountain Coop, Middlebury Coop, North Branch Café, and the Hilton in Burlington. It's an exciting time for us; things are really starting to grow!
We want to send out a heartfelt "thank you!" to all of you who have supported us over the last few years. It is because of your support that we were able to get our small business to this stage. It has been fun getting to know some of you and seeing you around town or at the farmer's market each week. Here is the final CSA share list.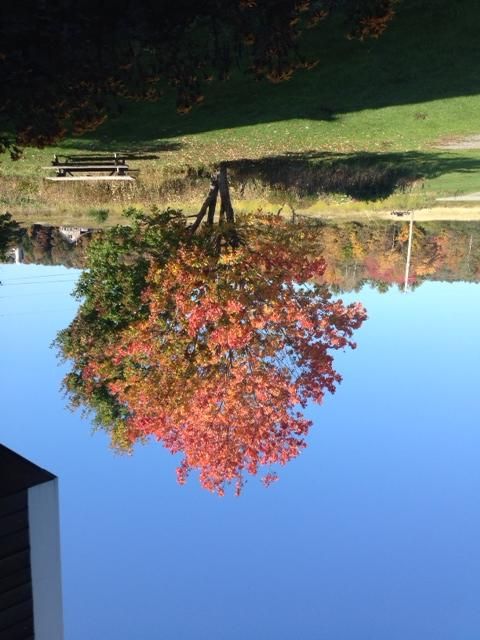 All Shares (Full Shares and Vegetables Only):
Ginger (the ginger is freshly harvested! Use less than you would dry ginger, it's got a much stronger bite. Also, don't worry about peeling it! Just grate it with your cheese grater) from Screamin' Ridge Farm
Peppers from Screamin' Ridge Farm
Spinach from Screamin' Ridge Farm
Cabbage from Littlewood Farm
Kale from Littlewood Farm
Rutabaga from Kettle Song Farm
Potato from Kettle Song Farm
Carrots from Kettle Song Farm
Full Shares Only:
Broccoli from Screamin' Ridge Farm
Brussel Sprouts from Screamin' Ridge Farm
Eggs
Bread from Red Hen Baking Company
Chimi-Churi (this is an Argentinian "pesto" made with parsley and cilantro) –can be used on grilled or roasted meats like steak or chicken. Tastes great on salmon, tofu, or tempeh. Brush it onto your ingredients after they are cooked and use fresh—from Joe's Kitchen at Screamin' Ridge Farm
Dinner Ideas:
Here are a few quick ideas for what to make with this last share.
Cabbage & Rutabaga
Slice up the cabbage into thin ribbons, and put it into a tall pot (maybe the one you usually use for pasta). Pour some white wine, a little olive oil, and salt & pepper onto the cabbage, and then put a lid on it to simmer for about ten minutes. While you're letting the cabbage cook down, slice up the potatoes and rutabagas into small cubes, and put them in the pot as well. Turn the heat down, to a small-sized flame (or the electric equivalent), and let it stew for ten to twenty minutes, or until the vegetables are all tender and ready to be eaten. Take it off the stove, and serve with a little Dijon mustard or sour cream. If you'd like, add a little tempeh or beef to the mixture as well. Enjoy!
Root Vegetable Gratin
Gratin is a classic French dish made using root vegetables, cheese, and cream. It's very rich, but also delicious!! Here is a link we posted earlier in the season for how to make it: http://screaminridgefarm.squarespace.com/imported-20120225173630/2014/9/10/september-11-csa-share-contents.html. This time around, we suggest using rutabagas, potatoes, and carrots. If you want the top of the dish to be a little bit crunchy, add some breadcrumbs right before you put it in the oven.
Sautéed Kale and Carrots
An easy way to offset the slight bitterness of kale is to add a touch of something sweet to the dish. Carrots are the perfect combination! Slice up your kale, and your carrots (along with some garlic or an onion), and put them in a skillet with a little olive oil. Another yummy trick is to add some balsamic vinegar to the pan right before taking it off the heat—it will thicken and help bring out some of the flavors in the dish. Eat it plain, or serve it on some rice! A deliciously healthy dinner. If you're looking to add some protein to the dish, add some tempeh, tofu, or a bit of beef.
Well, that's all. Hopefully all of you have been able to get outside and enjoy this lovely weather—it's rare for it to be so beautiful out with this much color on the trees. I hope that everyone has had a positive experience with us this summer; I know we've enjoyed it! But it's time to move on to bigger things, and we're ready for the change. Have a wonderful weekend, and keep an eye out for our soups!
Thank you all again for a wonderful summer! We'll miss being able to share the summer with all of you—but keep an eye out for our soups! Please be in touch if you have any questions or issues about this last share. Have a wonderful weekend!
Thanks,
Joe, Lori, and Olivia