Saturday, June 13, 2015 at 12:57PM
Things are really getting busy around here! We've gotten almost everything planted by now—broccoli, peppers, tomatoes, squash, herbs, garlic, and more! Now we just have to wait a little bit longer until we can eat fresh veggies straight from our gardens!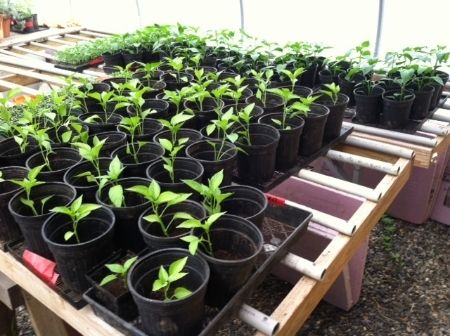 Peppers, chilis, and canning tomatoes!
With all of the wonderful produce we can get our hands on now that it's summer, we're rolling out some of our favorite (and most popular) products. Our basil pesto goes into production this week, and our chimichurri and soffrito sauces will be on the shelves at Hunger Mountain Coop! We've already started making gazpacho (yum), and soon we'll be making our chilled cucumber dill soup, as well as our summer minestrone (one of my personal favorites).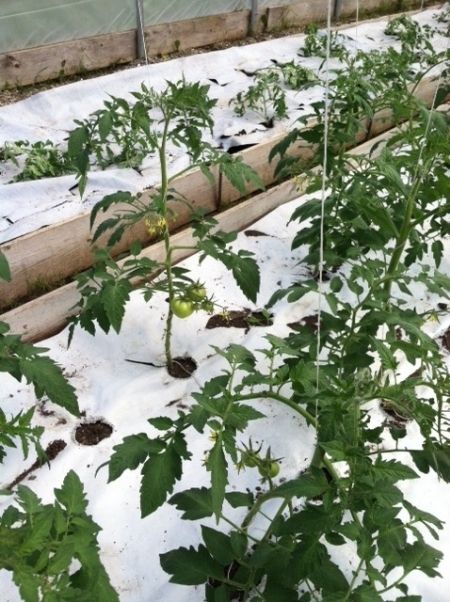 (tiny tomatoes! Can't wait to watch them ripen--and to eat them, of course)
Speaking of soups and sauces, the new facility is coming along quickly! We've gotten all the floor drains and sprinklers set up, and if all goes as planned, the hood vents, cooler, and freezer are going to be installed by this time next week. Wohoo! We really can't wait to be able to move into our own facility, and we plan to do so before the winter starts. As some of the big, initial projects get finished (like pouring the concrete for our floor), things are really picking up speed.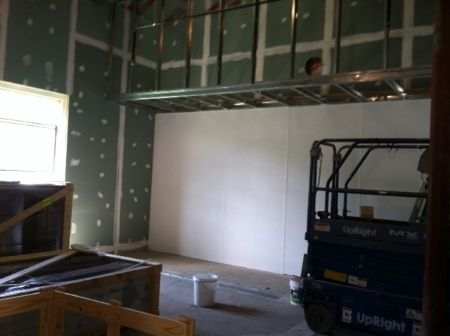 (the wall where our stoves, kettles, and ovens will be!!)
We'll try our best to keep you updated as things progress! And, as always, please stay in touch! We love any and all feedback that we receive.
Have a wonderful weekend (get out there and soak up some of this lovely sunshine)!
Olivia & Joe
in
Farm,
Soup
|
tagged
Pesto,
bell pepper,
chimi churi,
chimichurri,
peppers,
soffrito,
spinach
|
Permalink